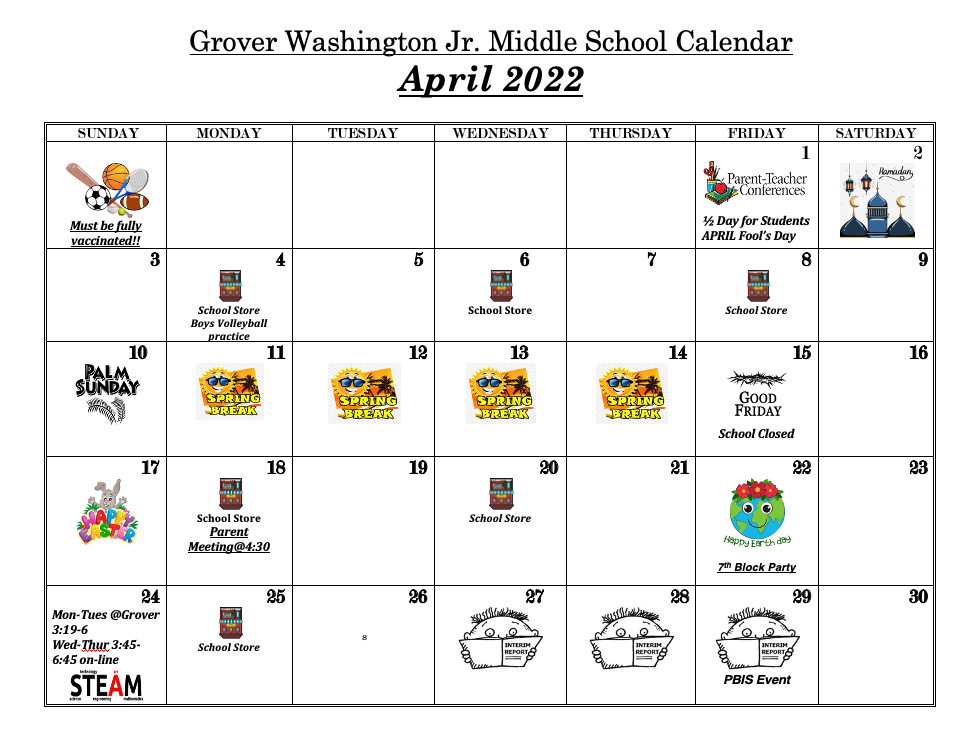 Report Card Conferences
Grover Student-led Report Card Conferences will be held in-person on Wednesday, March 30th from 1:15pm – 3:15pm and Thursday, March 31st from 1:15pm – 3:15pm and 4:00pm – 6:00pm.  PLEASE BRING YOUR CHILD WITH YOU; they are leading the conferences.
If you are unable to make it in-person, click here for the teacher's Zoom's links.  Please contact the teacher if you need to attend via Zoom.  Your child should still attend with you if your conference is on Zoom.
Absence Notes
To submit an absence note for your child, click here.
Cell Phone Use NOT Permitted in School (starting 1/4/2022)
Cell phone use is NOT permitted in school starting 1/4/2022.  Click here to read the Cell Phone Letter.
NOTE: If you child bring a cell phone to school, we are NOT liable if it is lost or damaged.
Parent SAC Meeting
Parent SAC Meeting
April 18, 2022
4:30pm
https://philasd-org.zoom.us/j/83309353459?pwd=ZUlNNHJ5U3A2d2VVbFRRdlRRVFIvUT09
Meeting ID: 833 0935 3459
Passcode: grover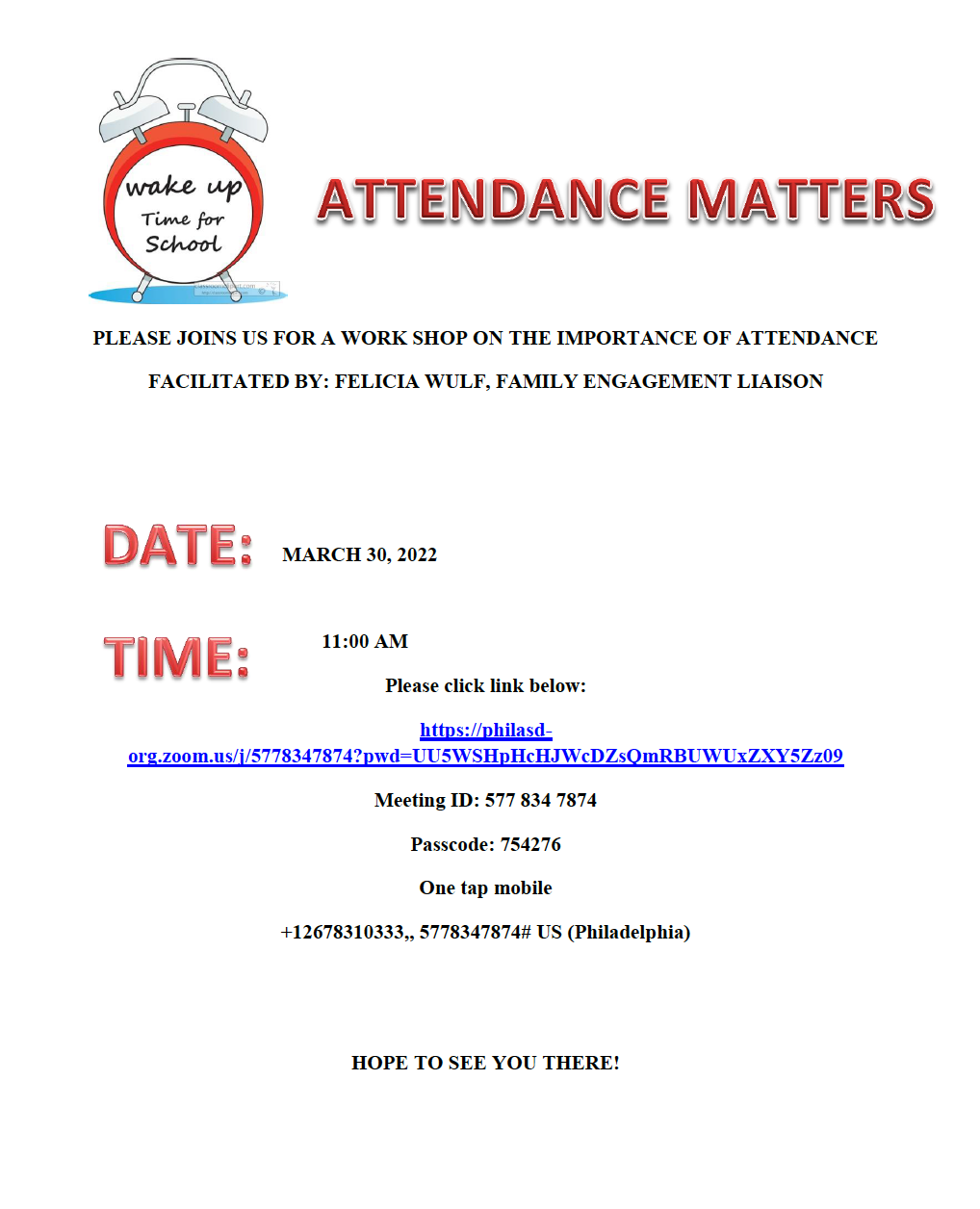 Staff List and Contact Information
If you are looking for contact information for our staff, go to About Us, then a drop down link to Staff List will appear.
Student Can't Remember Their Password?
Are you having trouble remembering your username and/or password?  Your username is your Student ID number (the same number you would use to put in for your lunch at school!).  If you still don't remember, please contact any of your teachers, or you can contact Miss Smith at juksmith@philasd.org.