Absences
If you child has been absent, click here to complete the School Absent Form.  NOTE: All Medical Absence Notes should be sent directly to egoodmanbrown@philasd.org.
Report Card Conferences
Report Card Conferences for the 3rd Quarter is Wednesday-Friday, April 7-9 from 1pm-3pm each day.  Click here for the link for your child's teacher.
Change in Schedule
For 5th grade students and Autistic/Life Skills Support Students ONLY, please read the change in schedule: English Sample Letter – Schedule Changes for Schools with Wednesday PD Schedules.docx
Need to Speak with someone about your child's attendance, academics or another concern?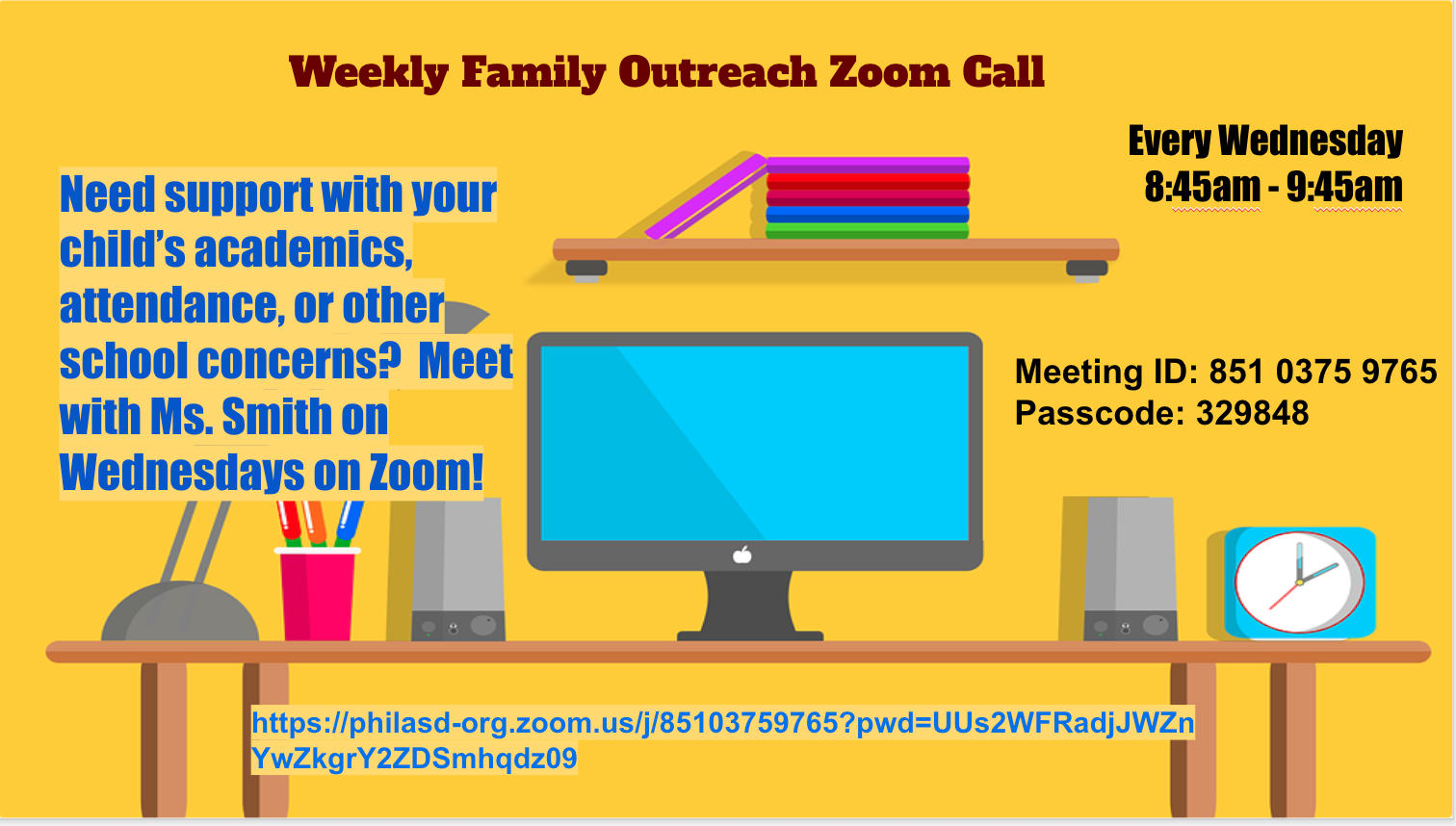 Every Wednesday from 8:45am-9:45am, you can click here to meet with Ms. Smith!
For Help with your Chromebook, click here for a stepper.
Perfect Attendance (and Nearly Perfect Attendance) for the 2020-2021 School Year (September-December)!
(Updated 01.15.2021)
The following students have perfect attendance from September through December 2020.  Congratulations!  We will be celebrating with them on 01.15.2021 to recognize them for their attendance.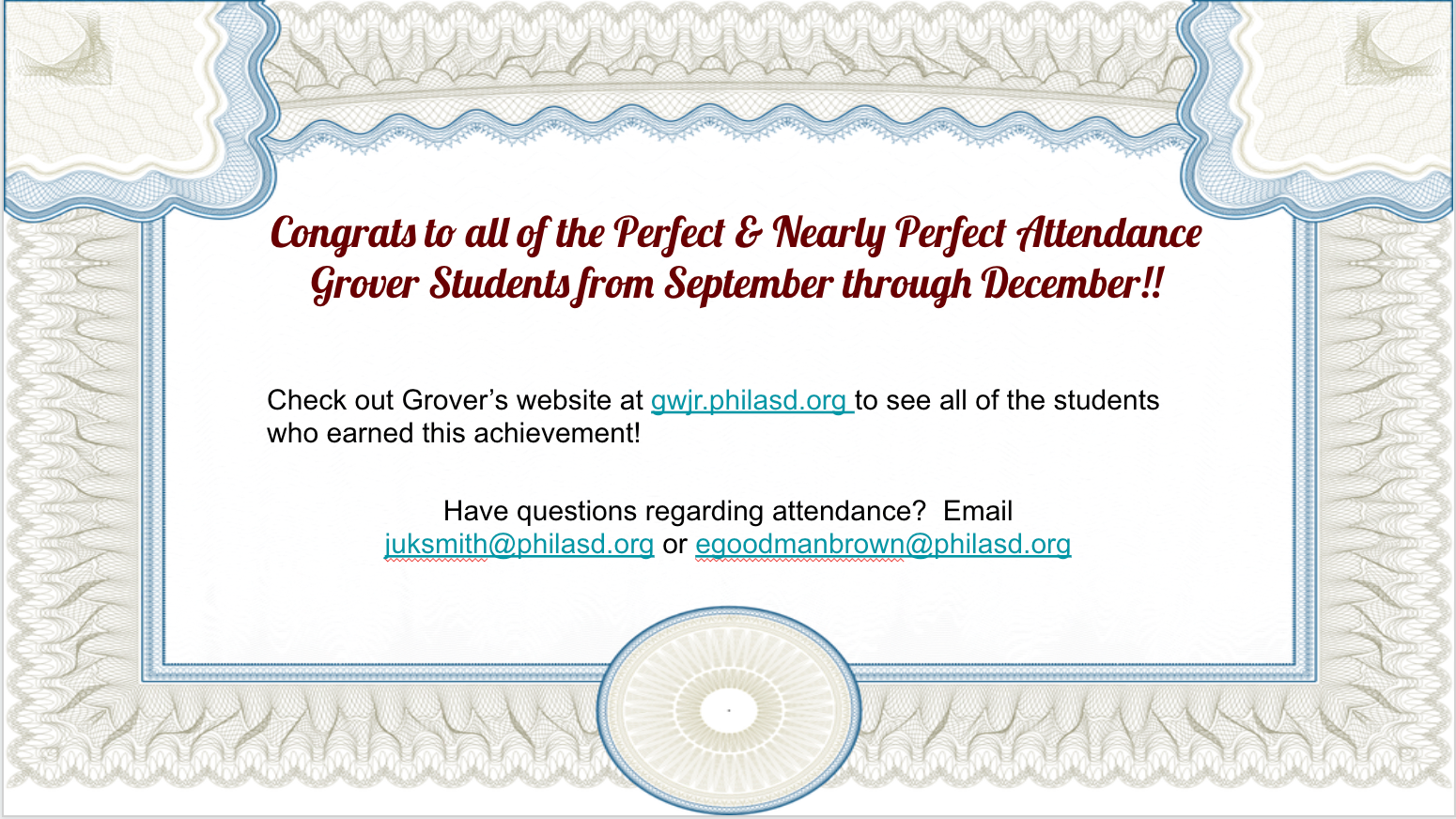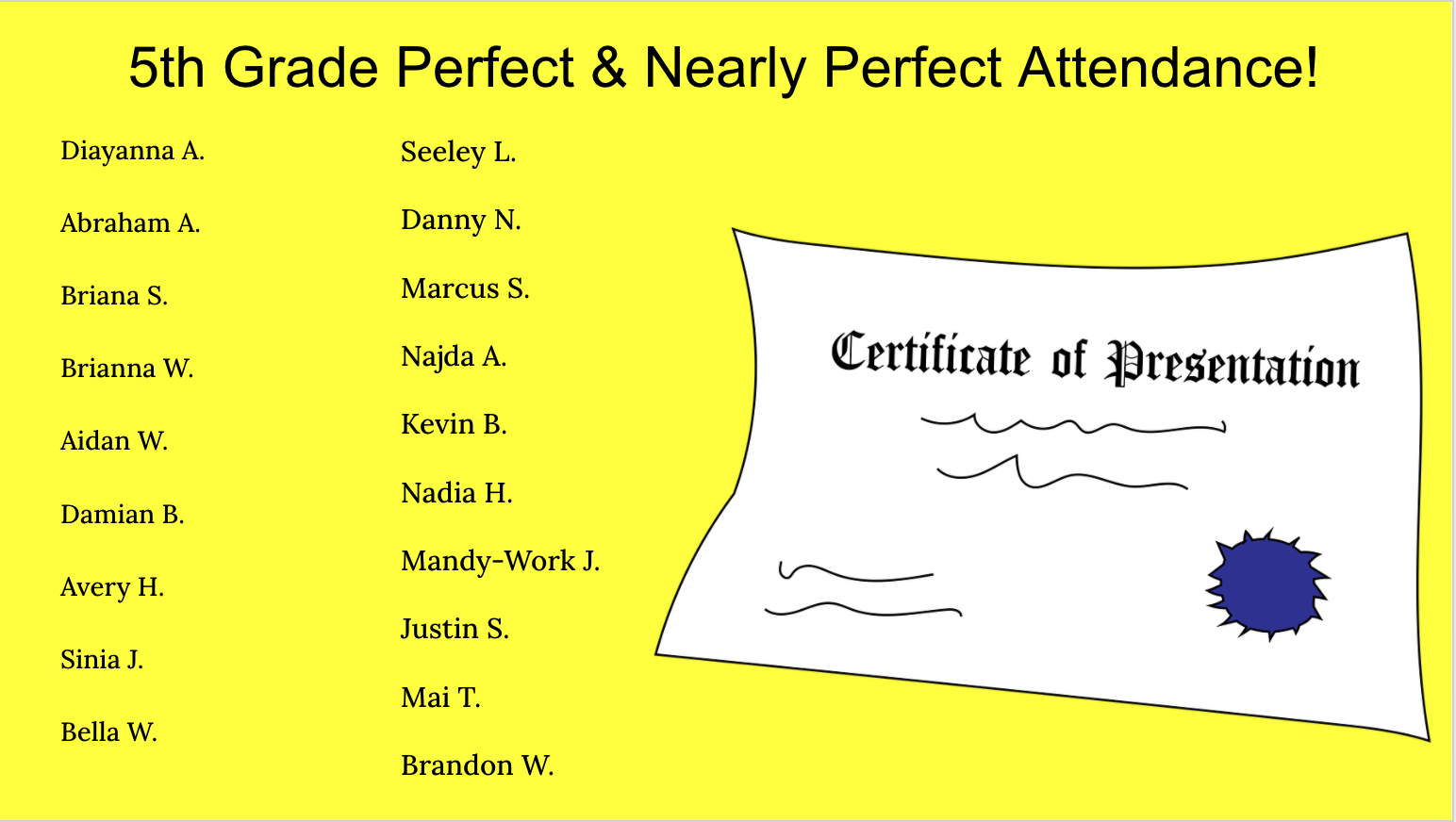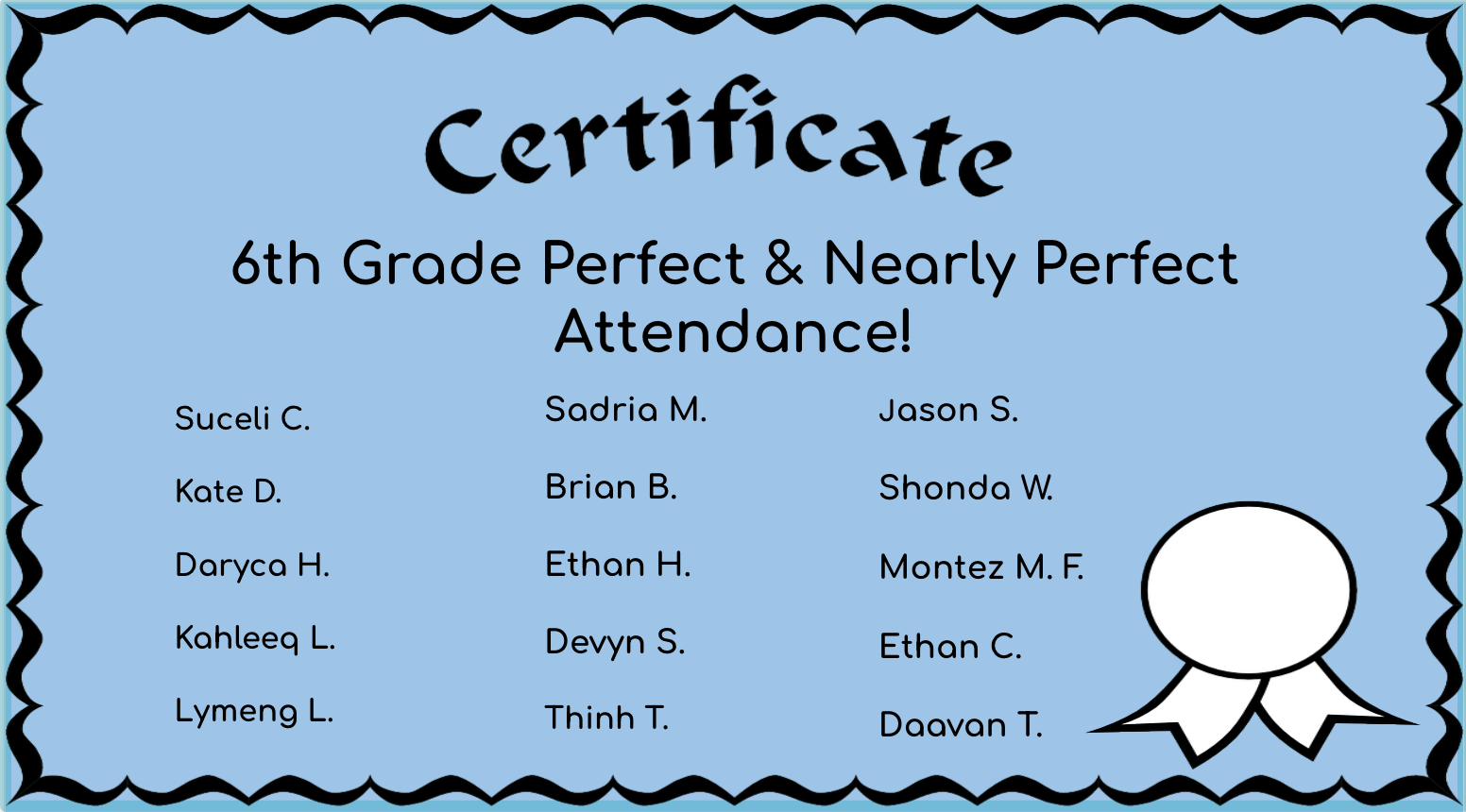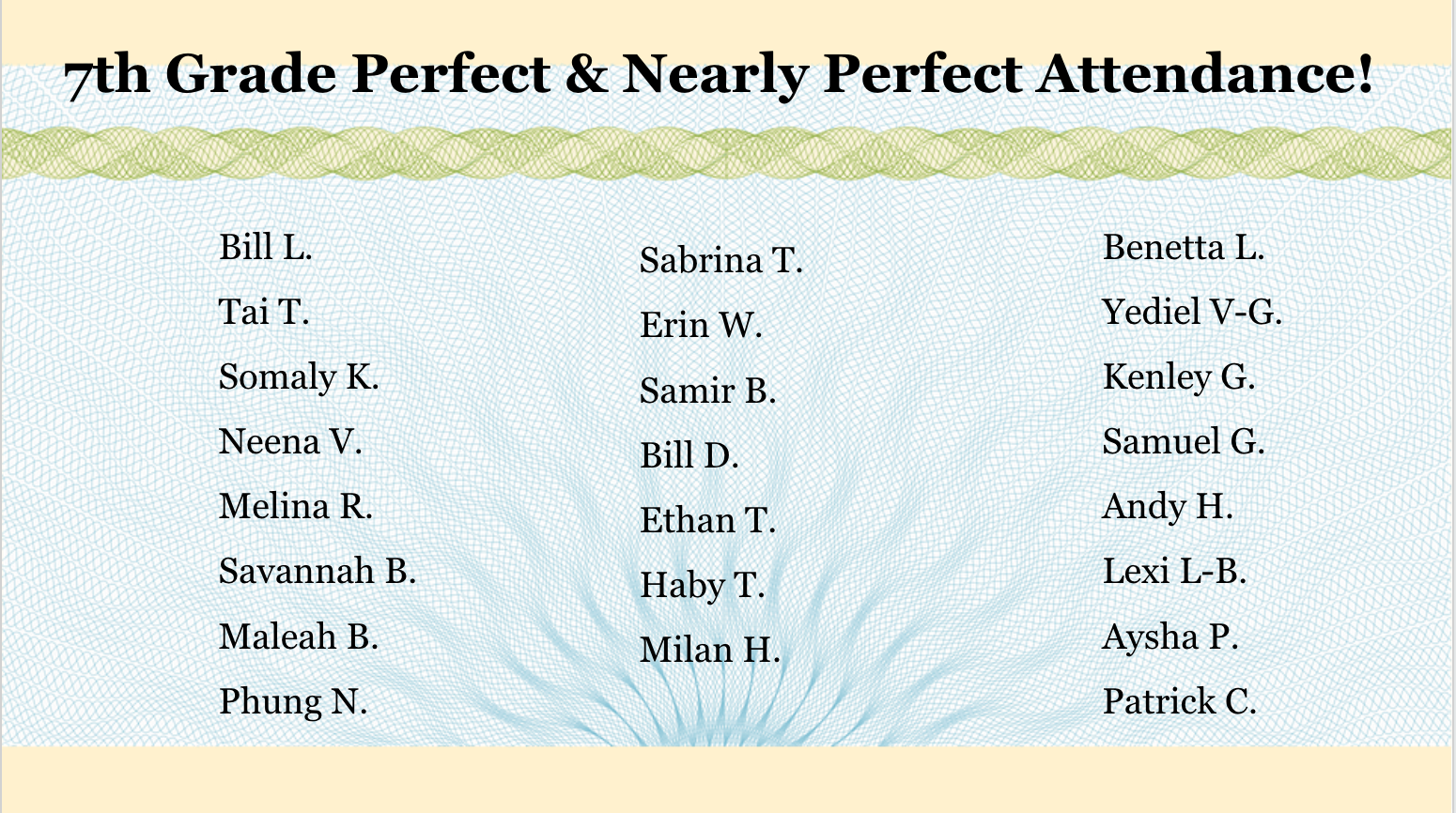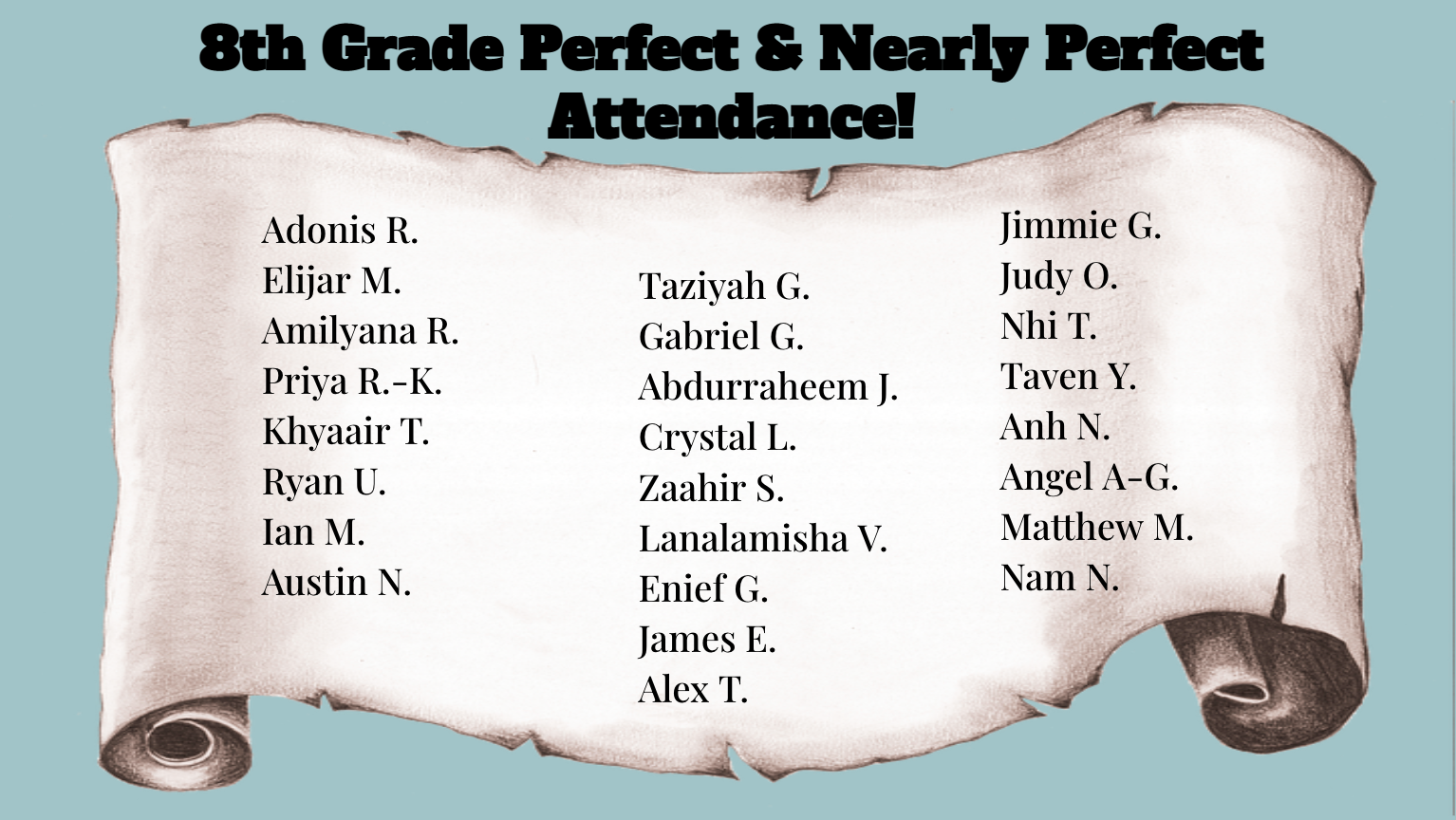 FOR MORE INFORMATION ABOUT PARENT MEETINGS, PLEASE CHECK THE "PARENTS" TAB.
Bi-Weekly Parent SAC Meeting
Next Parent SAC Meeting with Principal Blunt and Assistant Principal Mack is:
February 22, 2021 at 3:30pm
Zoom.us
Meeting ID: 977 4583 6609
Passcode: grover
Join us to voice your concerns and ideas on improving your child's education as well as how we can help!
Staff List and Contact Information
If you are looking for contact information for our staff, go to About Us, then a drop down link to Staff List will appear.
Student Can't Remember Their Password?
Are you having trouble remembering your username and/or password?  Your username is your Student ID number (the same number you would use to put in for your lunch at school!).  If you still don't remember, please contact any of your teachers, or you can contact Miss Smith at juksmith@philasd.org.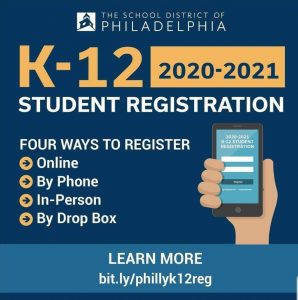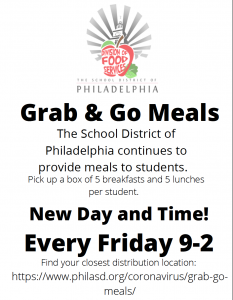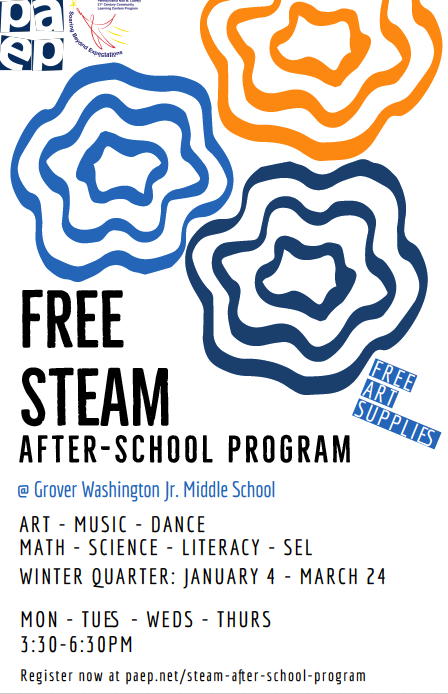 For a FREE Virtual STEAM After-school Program, visit paep.net/steam-after-school-program to register your child TODAY!